Cosmetic Dentistry Applecross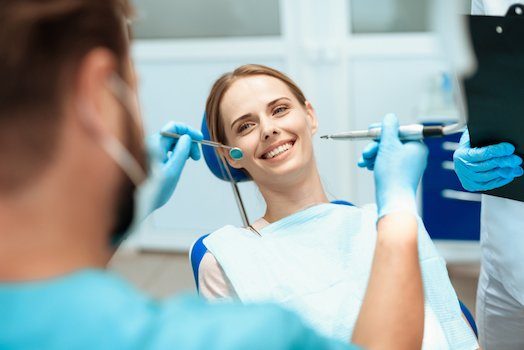 Does your smile make you shy about social gatherings?
Do you often keep your mouth closed while taking photos?
Do you often think enhancing your smile would improve your confidence?
Being conscious about our teeth can be frustrating sometimes, especially when it impacts our social interactions with others and our self-confidence.
Fortunately, it's now easier to get the smile you've always wanted following the developments in dental technology and a growing interest and public demand.
If you're unhappy with the current state of your teeth, Epsom Dental Care Applecross offers professional cosmetic dentistry procedures in Applecross.
Why Choose Epsom Dental Care Applecross for your Cosmetic Dentistry Treatments?
Are you dissatisfied with your smile?
When you look in the mirror, are there things you wish you could change in your smiles, such as a brighter, straighter, or more natural-looking smile?
Many cosmetic problems can generally be fixed with dental treatment. Our friendly team at Epsom Dental Care Applecross is happy to discuss your options today.
Receive Your Cosmetic Dentistry Treatment in Applecross Today!
The best way to find out which of our services is best for you is to come in for an appointment.
Your Applecross dentist at Epsom Dental Care can evaluate your smile and choose the best option together with you.
Schedule your cosmetic dental treatment consultation in our Applecross office today — simply contact us online or call (08) 9316 0555.
We are located at 729 Canning Hwy in Applecross WA.
Frequently Asked Questions
Am I an eligible candidate for cosmetic dentistry treatment?
Your Applecross dentist will be able to examine you and determine whether you are an eligible candidate for cosmetic dentistry treatment or not.
Qualified candidates generally:
Have good oral health
Are in good physical health
Want to improve their appearance
Have realistic expectations
Are aware of the procedure's outcome
This is only a partial list. Your eligibility will depend on your dental situation. Your Applecross dentist is an expert at determining which treatment is right for you to help you achieve your desired results.
Is cosmetic dentistry safe?
The procedures carried out to improve the appearance of teeth and gums are safe. All procedures used in cosmetic dentistry are standard, well-researched techniques and materials used are biologically safe.
What are common dental problems treated by cosmetic dentistry?
If you have broken or chipped teeth, your Applecross dentist can correct them through restorative dentistry.
However, you may visit your dentist for cosmetic purposes if you have any of the following concerns:
stained or discoloured teeth
gaps in between teeth
uneven teeth
worn-down teeth
excess gum tissue