Preventing Dental Emergencies
Preventing Dental Emergencies Applecross

Although visiting the dentist might not be high on your "fun things to do" list, it is the best way to prevent dental emergencies. Unfortunately, dental problems are usually completely painless before it is suddenly too late – meaning it's important to prevent tooth and gum issues from occurring in the first place.
The two main reasons for dental emergencies are:
Bacteria
Old dental treatments
Sometimes, old dental fillings can break, taking part of your tooth with it or breaking your tooth entirely. Cracks in teeth, decay areas, or broken down fillings don't hurt until the bacteria reaches the tooth nerve!
The Facts about Dental Pain

Dental pain has been listed as one of the most excruciating types of pain a person can suffer and it can be unrelenting. It is very hard to understand how there could be any dental problems simmering away before symptoms manifest, as every dental problem is painless at first.
It's quite common to hear patients say that their tooth ache "just happened", not realising the problem has in fact been slowly happening for years beforehand.
How Can Dental Emergencies Be Prevented?
The best way to prevent dental emergencies is to have a professional dental clean every 3, 4 or 6 months.
Is that all? Well almost… Everything we do for you in the surgery depends on you cleaning (both brushing and flossing) at home in between visits. We call this an Active Maintenance Program but it could also be called Dental Emergency Prevention!
Our Role in Active Maintenance at the Dental Clinic
While you are having the bacteria removed from your teeth and under your gums, your dental hygienist is using their instruments to try and find any decay that could be hiding from view or even completely under the gums.
Then, with a full dental examination every year and dental x-rays every two years, your Applecross dentist is able to detect and document any potential dental problems. But this all depends on you…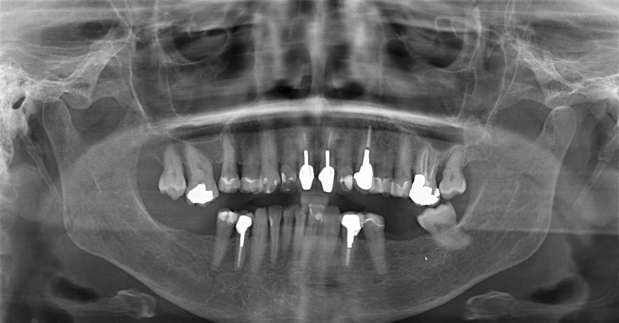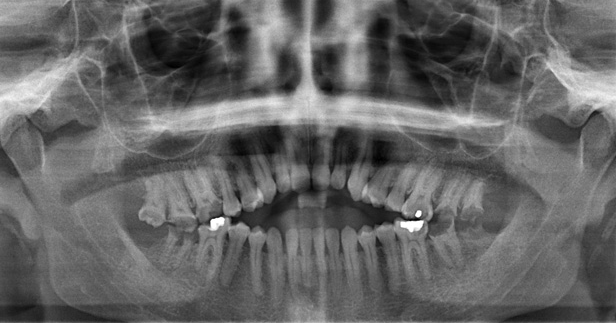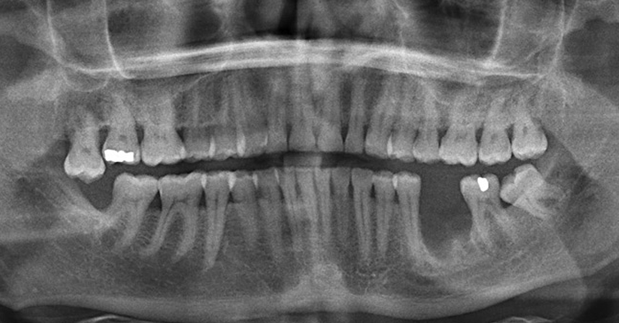 Your Role in Active Maintenance at Home
Did you know that it takes 4 to 12 hours for plaque to grow after brushing your teeth? And it can take only 20 minutes for plaque to start forming after eating sugary food?
The rough plaque we feel on our teeth at the end of the day is soft enough to be removed with a toothbrush or even a fingernail, but within 48 hours the bacterial biofilm starts to harden. After 10 days, it hardens further into calculus, which is extremely difficult to remove at home without using a dental instrument.
Even a good brusher might leave a small spot that is hard to get to for a few days, or not floss for a few days to a week. Hopefully, they will then recognise a bit of blood on their toothbrush or in the basin, indicating the inflammation stage of gingivitis, and be more attentive.
We say it takes 3 days to create gingivitis, but the good news is it takes 3 days to fix it too. But if this is left and it turns into the hardened bacterial biofilm, it will take approximately 3 to 4 months for the bacteria to break down the enamel enough to form tooth decay and gum disease.
So, no matter how hard we try for you, it is up to you to keep your mouth safe from the damage bacteria can cause at home. For brushing and flossing tips and advice, please see our Active Maintenance Dental Clean section.
Preventing Dental Emergencies in Applecross
For emergency dental treatment, please contact the surgery immediately.
Use the free call system above for priority scheduling into one of our designated daily emergency appointments.
Our experienced emergency dentist will provide you with immediate advice and organise your consultation.
Same Day Dental Emergency Appointment Available in Applecross
To know more about preventing dental emergencies in Applecross, call your local Applecross dentist here at Epsom Dental Care Applecross.
For dental emergencies, please contact us immediately at (08) 9316 0555.
We are located at 729 Canning Hwy in Applecross WA.
Frequently Asked Questions
What are dental emergencies?
Any dental problem that requires immediate dental attention to stop bleeding, alleviate excruciating pain, or save a tooth is considered a dental emergency. This also applies to severe infections that are potentially life-threatening.
If you have any of these symptoms, you may be experiencing a dental emergency. Call your Applecross dentist immediately.
How can I prevent dental emergencies?
The simplest way to reduce the risks of damaging your teeth, lips, cheek and tongue is by wearing a mouthguard when participating in sports or recreational activities that may pose a risk.
Avoid chewing ice, popcorn kernels and hard candy, all of which can crack a tooth.
What do I do in case of a dental emergency?
Dental emergencies happen at the most inconvenient times and there is nothing worse than being in pain or discomfort due to dental problems.
If you do happen to be in this situation, then you can rest assured we will do everything we can to get you in to see an emergency dentist in Applecross as soon as possible.