Lost and Damaged Dental Restorations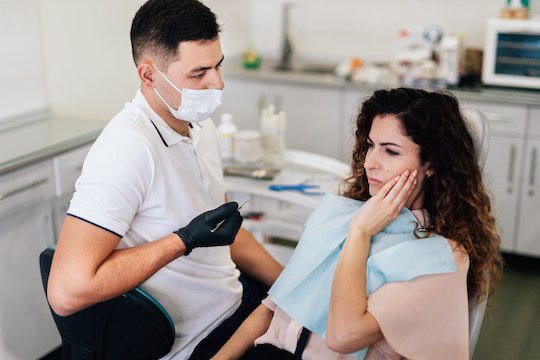 Lost and Damaged Dental Restorations Applecross
If you have missing, decayed, weakened or fractured teeth, you might need dental restorations, such as fillings, crowns, dental implants, bridges and dentures.
Once a restoration is in place, it will serve its purpose by protecting your tooth against infection and physical trauma.
But what if your dental restorations go missing or damaged?
Your Applecross dentist can take care of you in this situation. We can set you up with emergency dental care at Epsom Dental Care Applecross.
What To Do?
Crowns and Bridges
Locate the crown/bridge.
Clean the crown/bridge and store in it a safe place.
Apply a small amount of clove oil to reduce pain and sensitivity in the area.
See your Applecross dentist immediately.
Tooth Fillings, Inlays/Onlays
Rinse your mouth to remove the broken parts of the restoration.
Do not attempt to repair the restoration on your own. This can cause more damage than repair.
Do not try to place restorations back; you might accidentally swallow or breathe them in, which is more dangerous.
Apply a small amount of clove oil to reduce pain and sensitivity in the area.
See your Applecross dentist immediately.
Visiting your dentist in Applecross is very important to ensure that you are safe from any further risks.
What Your Applecross Dentist Can Do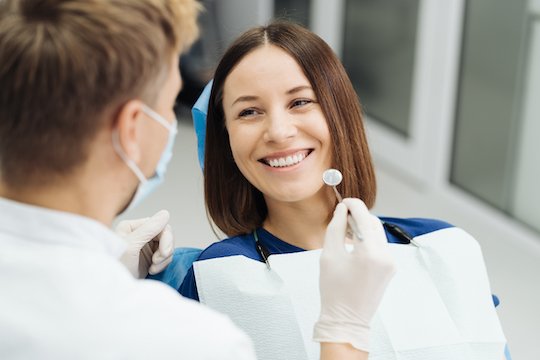 Restoration Replacement
A new dental restoration can provide lasting support your tooth has recently lost.
If you lost a dental filling, it might be necessary to replace it with a dental crown. This can happen if an older filling has damaged your tooth enamel, leaving it in worse condition than when it was originally treated.
Replacing an old restoration with a new one can lead to both functional and cosmetic benefits, especially if the older one was not designed to be a good match for your smile.
Lost and Damaged Dental Restorations Repair in Applecross
Your Applecross dentist is prepared to help patients who find themselves in need of treatment for a broken, loose, or lost restoration.
Same-Day Dental Emergency Appointment Available in Applecross
For lost and damaged dental restorations in the Applecross area, call us on (08) 9316 0555.
We are located at 729 Canning Hwy in Applecross WA.
Frequently Asked Questions
How do I care for my dental restorations?
Take care of your restorations like you would your natural teeth. Clean them daily and attend follow-up appointments with your Applecross dentist.
How do I tell if my restoration needs to be repaired or replaced?
If your restoration causes pain, the bonding agent begins to weaken. The same thing is true when a restoration forms a sharp edge or changes in texture.
Visit your Applecross dentist to find out the best option to fix your dental restoration.
When should I contact my dentist?
If you have problems with your dental restoration – such as a crack in your filling or dentures that don't fit properly, see your Applecross dentist right away. Also, see your dentist for routine cleanings and check-ups.