Crowns, Bridges and Veneers – What You Need to Know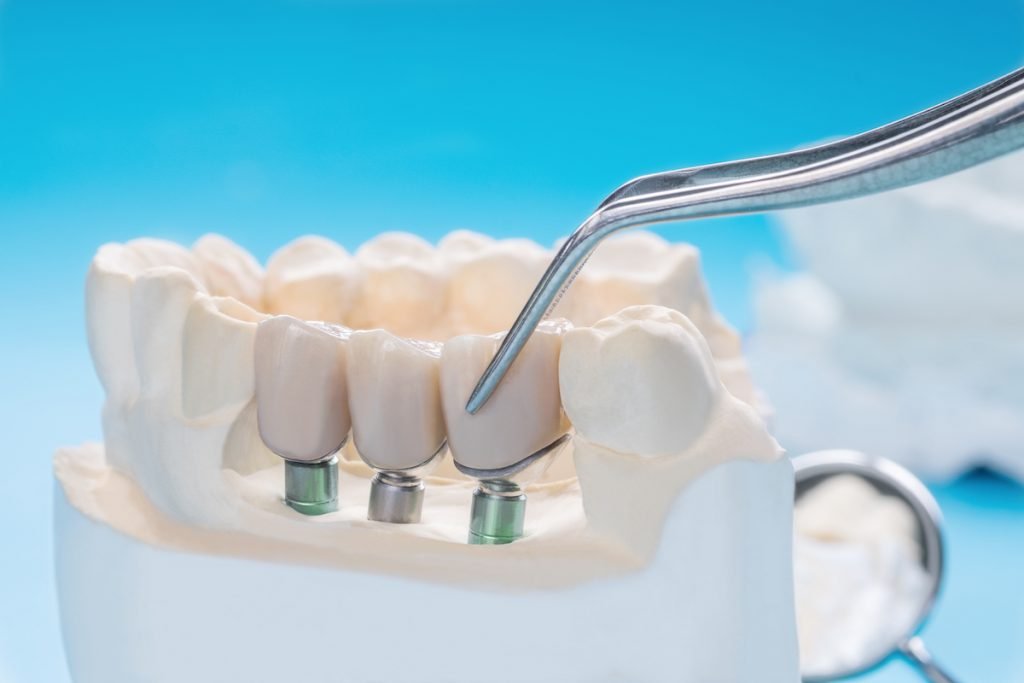 If your teeth are damaged, decayed or missing, there are plenty of options to help restore your smile.
Crowns, bridges and veneers provide permanent solutions for a range of dental problems, including discoloured and missing teeth.
Each treatment has its pros and cons. Your dentist may use one or a combination of them, depending on what is appropriate for your case.
Below we'll explore each treatment and the kind of dental cases they might apply to.
What Are Crowns?
A dental crown treatment involves placing a ceramic cap over an existing tooth.
This can be done to strengthen, repair or improve the look of the tooth.
Crowns are often used after root canal treatments to improve the strength of the treated tooth and can also be fitted over dental implants.
Your dentist may use crowns for teeth that are:
Discoloured
Weak
Fractured
Misshapen
What Are Bridges?
Bridges are a series of crowns used to fill empty gaps in your mouth. The bridge itself is a false ceramic tooth (or teeth) that's supported on each side by crowns.
Your dentist may use bridges for:
Lost tooth/teeth
Replacement after a dental extraction
Bridges and crowns are made from ceramic or porcelain materials which look and feel just like real teeth. As long as you practice good oral hygiene, they will last a lifetime.
What Are Veneers?
If your teeth are only slightly damaged or discoloured, veneers are a more appropriate option than crowns. Veneers are thin layers of porcelain or composite resin that sit over the front of your teeth.
Your dentist may recommend veneers if your teeth are:
Severely stained or discoloured
Chipped or cracked
Crooked, misaligned or showing gaps
Veneers are often used for aesthetic purposes when traditional whitening treatments fail to have an effect.
Case Study – Smile Restoration with Bridges and Veneers
The Situation
Due to untreated chronic bruxism and poor dental hygiene, a patient's teeth are severely cracked, worn and discoloured.
They have recently had their upper right molar, lower left molar and first premolar extracted due to a bacterial infection.
As a result, they find it difficult to chew food and are unhappy with their smile.
The Treatment Plan
Treatment involves placing veneers over the damaged teeth and using bridges supported by dental implants to replace the extracted teeth.
This improves aesthetics and restores bite functionality.
The patient should also be given a mouthguard to wear at night to protect against grinding and discuss methods to reduce it during the day.
Better Smiles at Epsom Dental Care Applecross
If you'd like more information about crowns, bridges and veneers, speak with your local dentist.
If you need treatment or advice from a dentist in Applecross, visit Epsom Dental Care Applecross.
We offer our patients an exceptional standard of care in a friendly environment. Contact us today for a consultation and to discuss all your dental needs.
If you have any questions about our services, we are happy to answer any questions and also schedule you an appointment. Simply contact us online or call (08) 9316 0555.
We are located at 729 Canning Hwy in Applecross WA.